Our Products:

Fluted Rollers


Roller stands


Nose Bars



Bottom Apron Tension Devices

Traverse Motion


Draft Gearing Unit


Top Arm Bars


Top Rollers


Drive studs


Brake Pads


Material Handling- AGV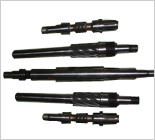 Drive Studs are manufactured out of special graded steel material to suit its requirement. All type of studs are induction hardened and ground to the required hardness at various places.

We manufacture the Gear end drive pieces, Pinionís with various number of teethís like 10 teeth, 11 teeth, 16 teeth etc., and Off end pieces to your needs as per your Sample or Drawings.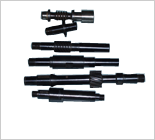 We can also provide you ground gears for your requirement.